The Maths problem solving challenge will continue to run for the next few weeks so please continue to take part and enjoy solving the weekly puzzles.
There were 5 entries to the Maths Problem Solving Challenge last week – well done to the following superstars for submitting entries:
Molly (Year 9)
Matilda (Year 8)
Flora (Year 7)
Aiden (Year 7)
Anvi (Year 7)
Here was the correct answer: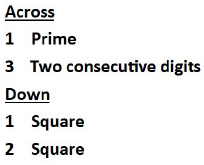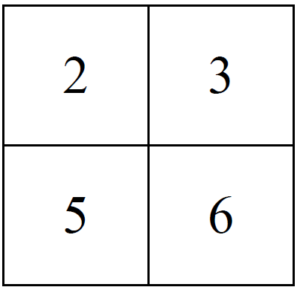 Here are the results: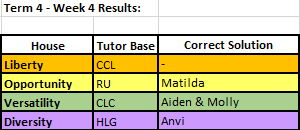 This week's challenge is the final one of the term and is open to all year groups. It is Harry Potter themed and there is a harder and an easier version! Don't forget to include your year group, tutor base and house when sending me your answers!