The answer to last week's Maths Problem Solving Challenge is kindly provided by Jagvir in Year 7: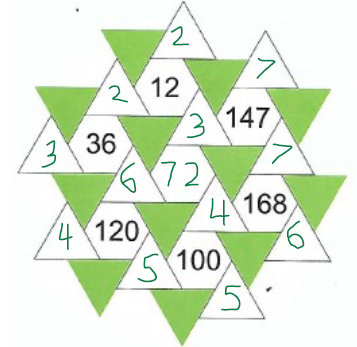 The full results table for last week: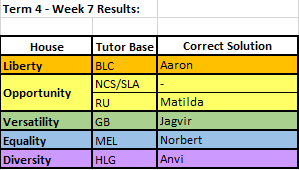 Well done also to Dylan, Freyja & Manjot who entered last week's challenge. It's this "have a go" attitude that builds the strongest mathematicians (and house points!!) I also received an entry from 17CHAHAT but with no name, house or tutor group listed. I tried to find your details on SMHW but with no luck – so if this is you then please remember to include all those details next time so I can identify you!
This week is the harder version aimed at Years 9 – 13 but all students are welcome to enter. The problem is available to download below and, as usual, all entries to me by close of play Friday with name, tutor base and house!
Good luck!!
Mrs Uff 😊