Hello Years 7 – 13,
Well done to everyone in the table below who entered last week's Maths Challenge! I was particularly impressed with Emily in Year 7 (Opportunity) who clearly demonstrated each stage of her work: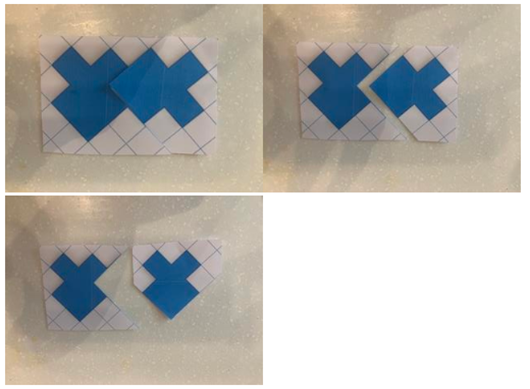 I am always amazed at the resourcefulness of you all. Some of you sketched out the problem onto paper whilst others used a computer; some drew additional lines to help visualise the problem whilst others cut out the shape with a pair of scissors. It is testament to your resilience that you continue to take part in these challenges despite the problems we all face working from home and, not only that, but you take pride in your work – a true hallmark of the Landau student! I was so impressed with the entries this week that I have created a sort of collage…can you spot yours?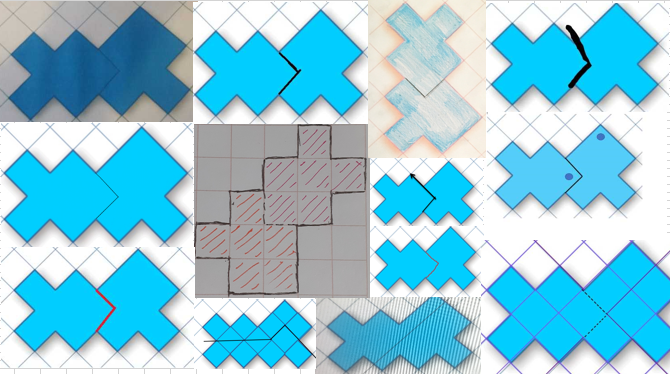 I accepted entries that split the shape into two equal areas as these were submitted before the amendment to the wording was sent out mid-week.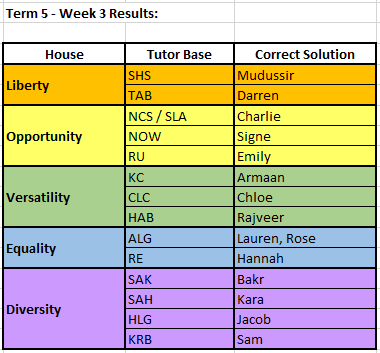 This week's problem is a riddle.It is open to all year groups – just make sure you get your entries to me by close of play Friday 26th June.
Good Luck!
Mrs Uff