Hello Years 7 – 13,
21 entries to last week's Maths Challenge! Well done to everyone in the table below for earning those valuable points for their house, especially now we are in the final few weeks of the term. A special mention to SAK Tutor Base who submitted the most entries out of all tutor bases – well done!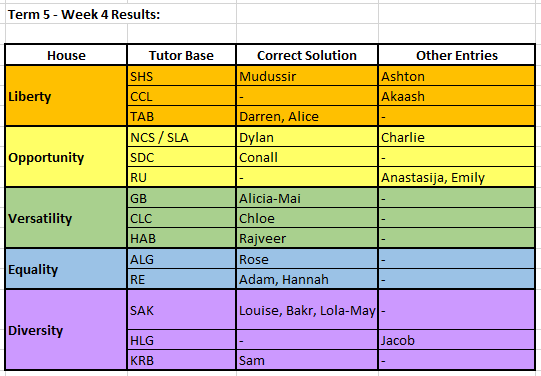 The answer to last week's challenge was 21 handshakes and I've chosen solutions provided by Hannah in Y11 (Equality), Sam in Y12 (Diversity) and Alicia-Mai in Y9 (Versatility) to demonstrate how you could have worked this one out:
Hannah's Working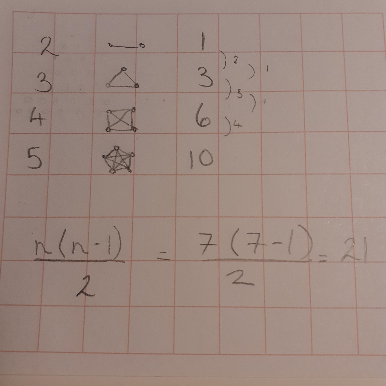 Sam's Working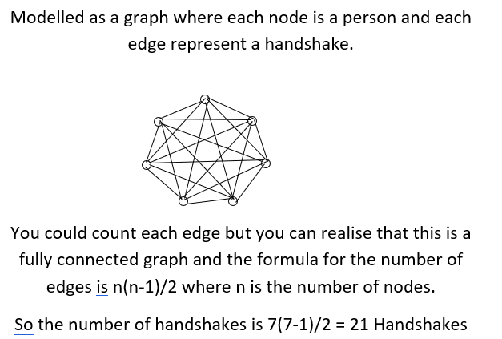 Alicia-Mai's Working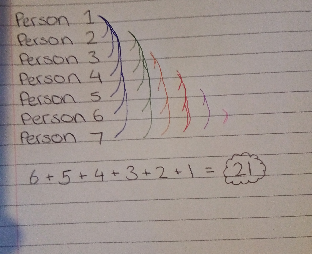 This week's challenge is available below. It is a "choose your challenge" again and is open to all year groups. You can do one challenge or both – it's up to you. Entries to me by the end of the week and remember to include your name, tutor base and house!
Good luck!
Mrs Uff 😊