Hello Years 7 – 13,
Well done to everyone who entered last week's Maths Challenge: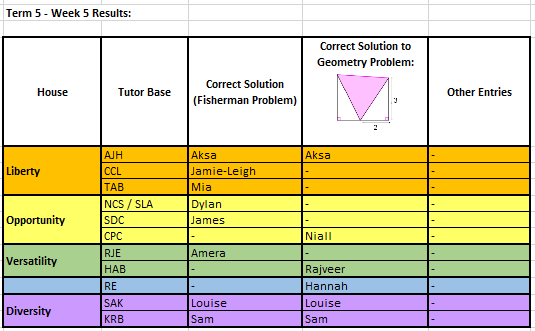 The answers to last week's challenge were:
2 fishermen can catch 500 fish in 500 minutes.
The pink equilateral triangle had the larger area.
I've chosen Aksa's solution in Year 11 (Liberty) for the fisherman problem and solutions provided by Louise in Year 11 (Diversity) and Niall in Year 13 (Opportunity) to demonstrate how you could have worked out the geometry problem (see below).
Why not have a go at this week's challenge? You can download it below and it's open to all year groups. Can you use the clues to work out the code?
Entries to me by the end of the week and remember to include your name, tutor base and house!
Good luck!
Mrs Uff 😊