In-school training
You will spend the majority of your week based in school, learning from outstanding teacher educators who will provide the mentoring, pastoral care and subject support you need on a daily basis.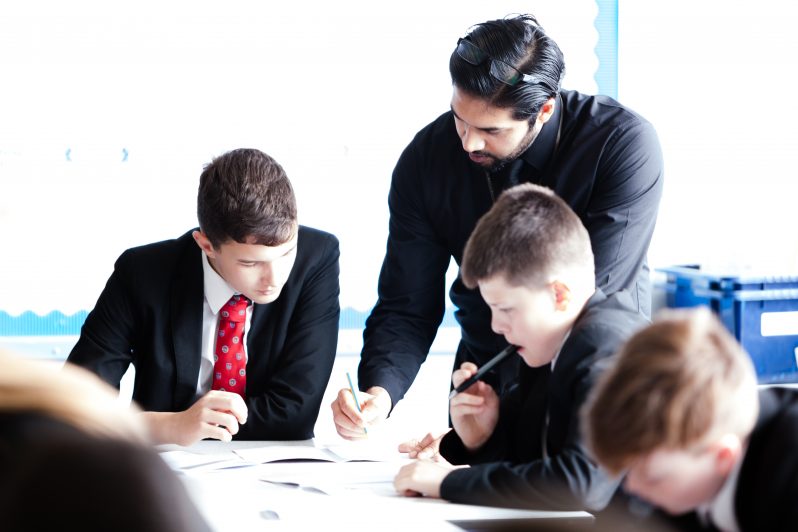 The first few weeks
Our school led training helps you to become teachers who better understand the challenges of our diverse local educational landscape and can be quick to adapt to life as an early career teacher. We want you to have the determination to improve outcomes for all pupils, especially the most disadvantaged. We believe every teacher is a teacher of SEND so our curriculum focuses deeply on this.
You will be based in a school from the start of the academic year and feel part of the team, learning from outstanding professionals who will provide all the hands on training and support you need on a daily basis. You will be assigned a subject mentor and will follow a programme that is designed to meet your needs as you develop in confidence as a trainee teacher. You won't begin to teach straight away but spend the first few weeks observing expert teachers, getting to know your school and the students you will be teaching.
Becoming a subject specialist
Enthusiasm and expert knowledge in your subject is something we look for in our trainee teachers during the recruitment process. We believe that our subject specialist training is outstanding and because it is taught in very small groups trainees really excel in their subject knowledge and delivery, which we believe is at the heart of becoming a great teacher.
Trainees value highly our subject training highly. An experienced Subject Knowledge Tutor will support the development of your subject delivery and support you in those areas which have been highlighted from your subject knowledge audit which you will complete prior to starting your training. Subject Knowledge Sessions will deepen your subject knowledge in relation to curriculum needs and appropriate teaching and learning strategies, with a particular focus on planning, delivery and assessment. The focus is on practical solutions to ensure that you develop as a reflective classroom teacher.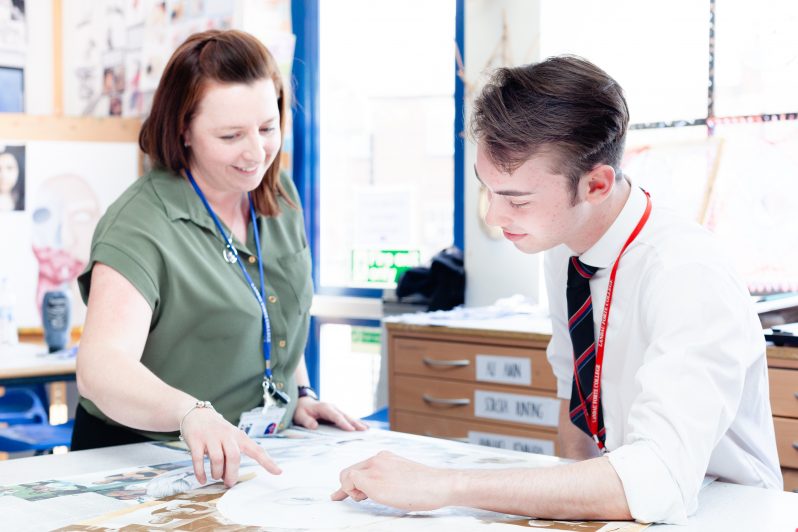 A thinking, reflective teacher
We want our trainee teachers to be reflective and always aspiring to want to improve their teaching. The weekly mentor review is an opportunity to reflect on the previous week and have Professional Learning Conversations. Our trainees highly value the opportunity to talk through the SCITT curriculum and discuss with their subject mentor ways of improving their pedagogy.
We provide weekly Education and Professional Studies sessions delivered by Specialist Leaders in Education and expert Teacher Educators from our SCITT partner schools. These sessions will provide a framework for you to develop as a teacher and support the practical side of your training with academic research-based input in areas such as cognitive science, mental health and well-being of young people, behaviour and relationships, metacognition and SEND.
Qualified Teacher Status
At the end of your training you will be assessed against the Teachers' Standards and Landau Forte SCITT will recommend you for QTS (Qualified Teacher Status). This is the qualification you need to be able to work in schools.
Post Graduate Certificate in Education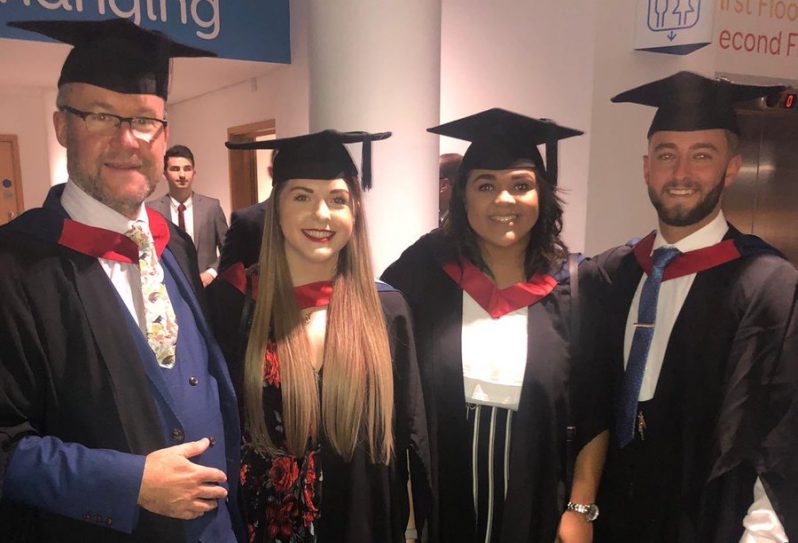 We have chosen the TEF Gold awarded University of Derby as our PGCE partner. Lecturers will attend the SCITT hub on a fortnightly basis to deliver input and support you with research focused assignments. You will be awarded 60 masters' credits with your PGCE which will allow you to continue your teacher education in the future.
Contrasting placement
In order to get a full experience of teaching you will spend six weeks in a contrasting school. This means you'll be exposed to all kinds of teaching experiences and challenges, gaining a clear insight on how to teach a full spectrum of learners in a range of school contexts.
To give trainee teachers greater depth of understanding we organise visits to local SEND schools, primary schools and the local Faith Centres.