"From starting the SCITT programme, I have found myself learning and experiencing so much about teaching. With the fantastic support of my fellow subject colleagues plus the brilliant guidance from the SCITT team, I have found myself constantly developing, improving, and refining my teaching skills. The course is a fantastic opportunity to work with exceptional teachers and students.
"I chose the SCITT route because it allowed me to become a key part of a school community. The opportunities offered to me allowed me to become an innovative teacher with a variety of experiences to build upon. I found the training at Landau Forte to be personalised and caring, allowing me to transform into a passionate teacher."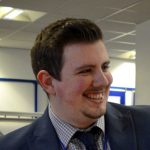 R Gidlow
English
"I chose the Landau Forte SCITT programme for its excellent outcomes and for a personalised support system. I felt fully supported throughout my time on the programme with a mentor, a subject knowledge specific mentor and regular advice from the whole SCITT team."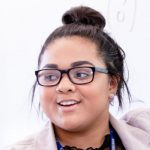 N Watkins
Mathematics
"One of the benefits of choosing a SCITT route, for me, was feeling I was a valued part of the science team right from the start rather than a 'visiting trainee', but still being able to gain a PGCE qualification – the best of both worlds! The support I have received from my mentor, subject knowledge tutor and SCITT team has been invaluable and tailored to my own progress. I chose Landau Forte SCITT as I was impressed by the positive relationships between staff and students on my visits and I have not been disappointed. Come and see for yourself!"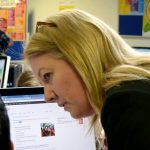 S Kenworthy
Biology
"I chose the SCITT because when I visited Landau for the teacher taster days, I felt extremely welcomed by all the staff and thought that there was a really positive environment, one that I wanted to be a part of! I also really liked the idea of being in the school from day one, and it has meant that I don't feel like just a trainee, instead I feel as though I'm a valued member of the Geography department.
"The training so far has been really enjoyable, and although hard work, my mentor has been extremely supportive and is always happy to answer the hundreds of question I have on a daily basis!"
C Barnett
Geography